Dorking Lantern Roof Lights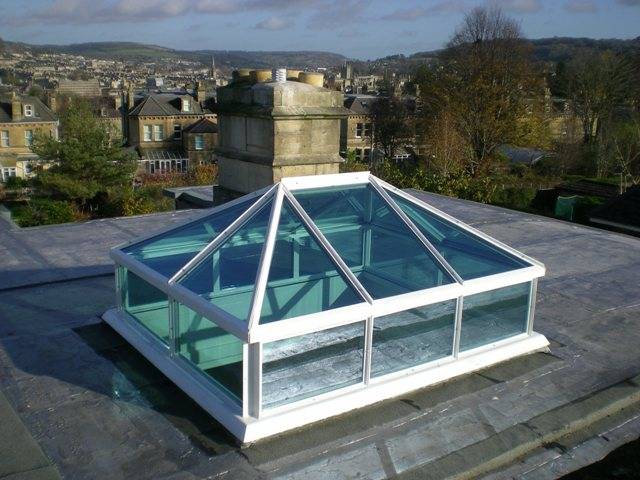 At Dorking Glass, we're committed to providing Surrey with a range of roof improvements, including Lantern Roof Lights. We've provided home improvements to Surrey for over 8 decades. We proudly offer and install Lantern Roof Lights for homes in Dorking.
Dorking Glass proudly offers a range of roof improvement solutions:
Dorking Glass has helped supply and install lantern roof lights to homes in Dorking and around Surrey for several years. Our flexible team are available at a short notice to help you today.
A Range of uPVC Lantern Roof Lights Benefits
By choosing and having a Lantern Roof Light installed into the roof of your Dorking home, it will provide you with a wealth of benefits, including:
 Natural Light for Your Home. Roof Lanterns are a seamless way of introducing natural light and brighten up the interior of your home.
Reduces Electricity bills. By having a Roof Lantern installed into your Surrey home, you'll minimise your reliance on electricity used for lights.
An Attractive Visual Element. Captivate guests with eye-catching and impressive views of the sky above.
We believe in offering a friendly service that you can depend on. Since 1939, Dorking Glass has offered home improvement solutions to homes across Surrey. We offer a range of flat roofs and roof lantern solutions to homes in Dorking, Great Bookham and Redhill.
Dorking Glass Recent Projects
Dorking Glass is here to provide you with the right Roof Lantern solution for your Dorking home in Surrey. You can request your free quote today or call us on 01306882971.