Great Bookham Lantern Roof Lights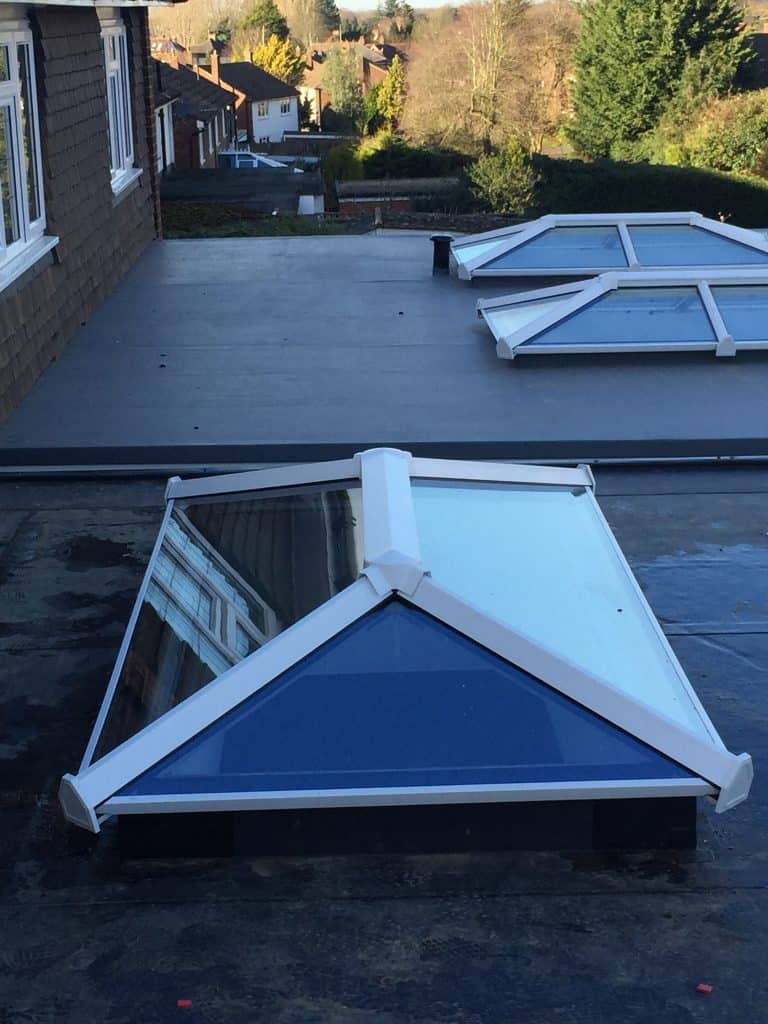 Dorking Glass has been supplying home improvement services to Surrey since 1939. Our highly-rated services are available to your Bookham home. We offer a range of captivating lantern roof lights that can maximise the potential of your home.
We believe in offering a friendly service that you can depend on.
Since 1939, Dorking Glass has offered home improvement solutions to homes across Surrey. We offer a range of flat roofs and roof lantern solutions to homes in Bookham, East Horsley, Leatherhead.
Benefits of uPVC Lantern Roof Lights
By choosing and having a Lantern Roof Light installed into the roof of your Bookham home, it will provide you with a wealth of benefits, including:
Natural Light for Your Home. Roof Lanterns are a seamless way of introducing natural light and brighten up the interior of your home.
Reduces Electricity bills. By having a Roof Lantern installed into your Surrey home, you'll minimise your reliance on electricity used for lights.
Saves on Heating costs. Our uPVC Lantern Roof Lights can improve the thermal and heat efficiency of your home.
2018 recent projects
Our reputation continues to grow across Surrey because of the reliable service we offer. We take great pride in the testimonials we receive from Bookham homeowners as well as other parts of Surrey.
As reviewed and highly rated on Checkatrade – see our latest reviews.

Dorking Glass is here to provide you with the right Roof Lantern solution for your Great Bookham home in Surrey. You can request your free quote today or call us on 01306882971.