EPDM Flat Roofs from Dorking Glass
Do you have a leaking flat roof? Does your existing felt roof look old and tired? A longer lasting and affordable flat roofing option is to fit a RubberBond™ FleeceBack™ EPDM flat roofing membrane.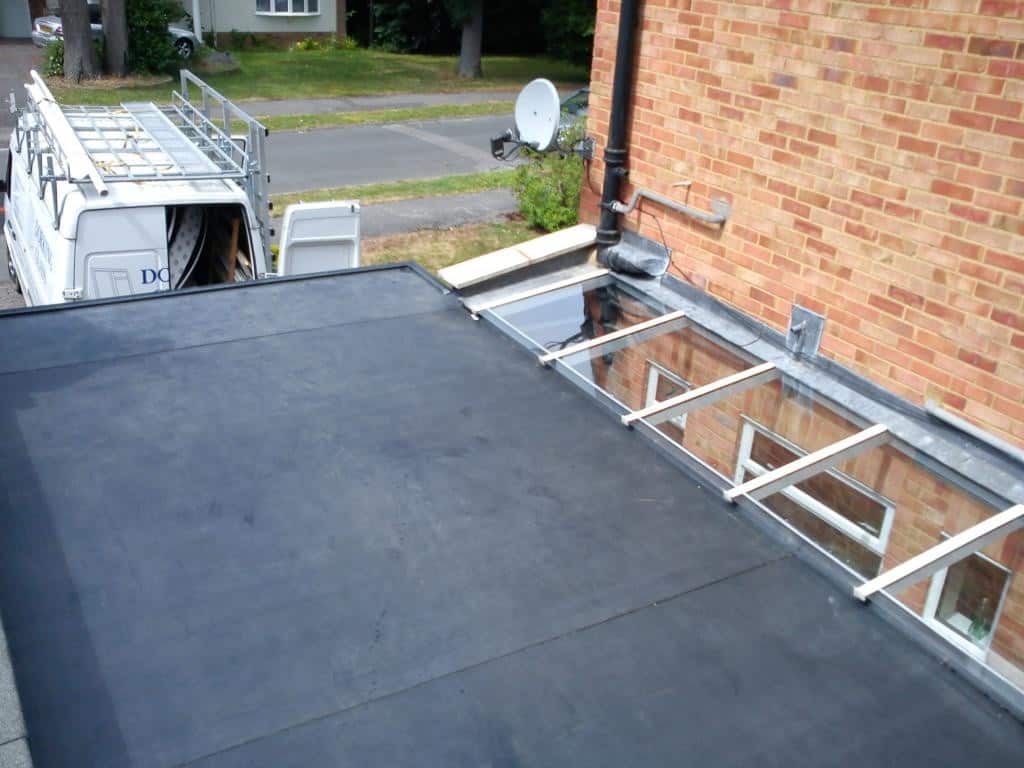 Why choose Rubberbond?
RubberBond is a unique polyester fleece-backed EPDM flat roof membrane
Easily bends with no stress to follow the contours of your flat roof
Not affected by extremes of temperature
Ultraviolet and ozone resistance
Unique 3m wide rolls
It will not tear, split or crack
Does not become brittle or degrade with age
Tough enough to walk on
Moss and fungus resistant
Safe to install: the system is laid with cold applied adhesives
No heat or welding are used during installation
Environmentally friendly material
Visit the Rubberbond website to find out more
Free, no obligation quotes
Request your free quote today or call us on 01306 882971 to discuss your project and how we can help you.