Gutter, Soffits & Fascias for Woking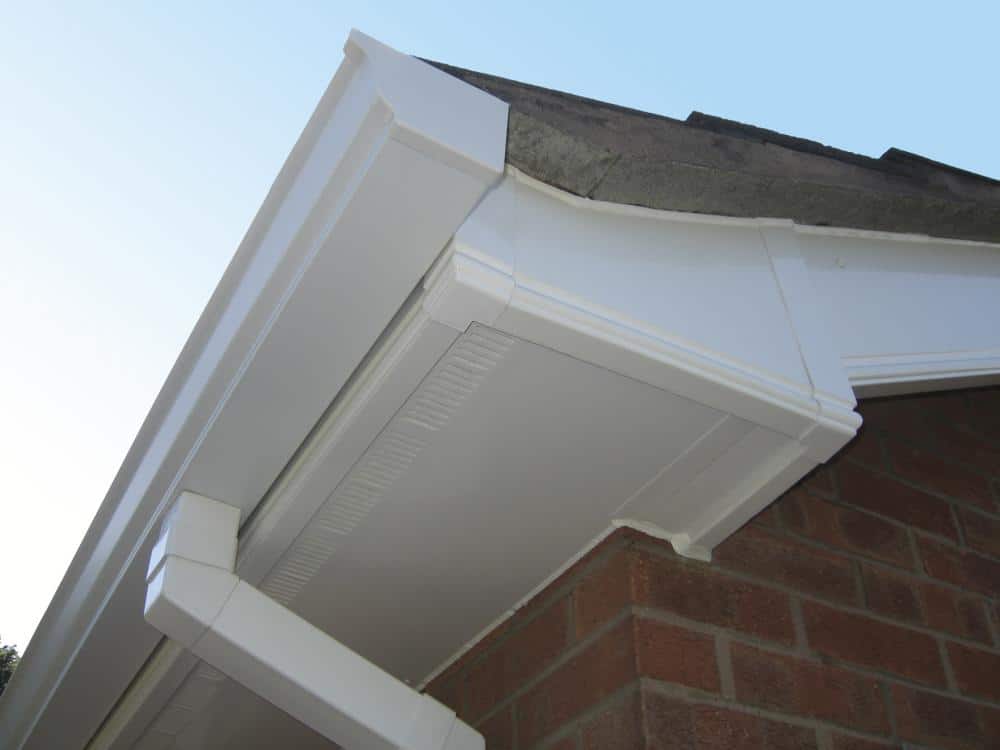 Dorking Glass has been supplying gutter replacement close by your home for several decades and has been in business since 1939.
Dorking Glass Ltd offers high-quality UPVC and PVC fascias, guttering, roof trims, soffits and bargeboards at super low prices.
Reasonably Priced gutter replacement available to all new customers in Woking GU22. All labour and materials are included in the price as is VAT. Full 12 months warranty.
We offer free quotes with no obligation. We are dedicated to offering a quality job at a fair price. With many years in the guttering, roofing & building industry you can rely on us to provide an honest, reliable, professional service. Find out more.
Leading Guttering, Fascias and Soffits Solutions for your Woking Home in Surrey
Leaks in your guttering system can cause a lot of problems that could damage the roof and walls of your Woking home. At Dorking Glass, we offer dependable gutter repair services for Surrey.
Our experienced team will be able to assess the leak, identify the cause and offer a long-lasting solution.
We want to make sure that your Woking home has the best possible guttering system. This is why we're Surrey's leading guttering supplier and fitter. Our range of guttering products includes:
UPVC Guttering
Aluminium Guttering
Concrete Gutters
Our highly experienced team can assess and recommend the right system for your home. We're proud of the reviews we receive, so you can be assured that'll we'll take care of your guttering system.
If you're interested in our guttering replacement or repairs for your Woking home or elsewhere in Surrey, give us a call on 01306 882971. You can also submit an online form and we'll get back to you as soon as possible.