Guildford Guttering, Fascias & Soffits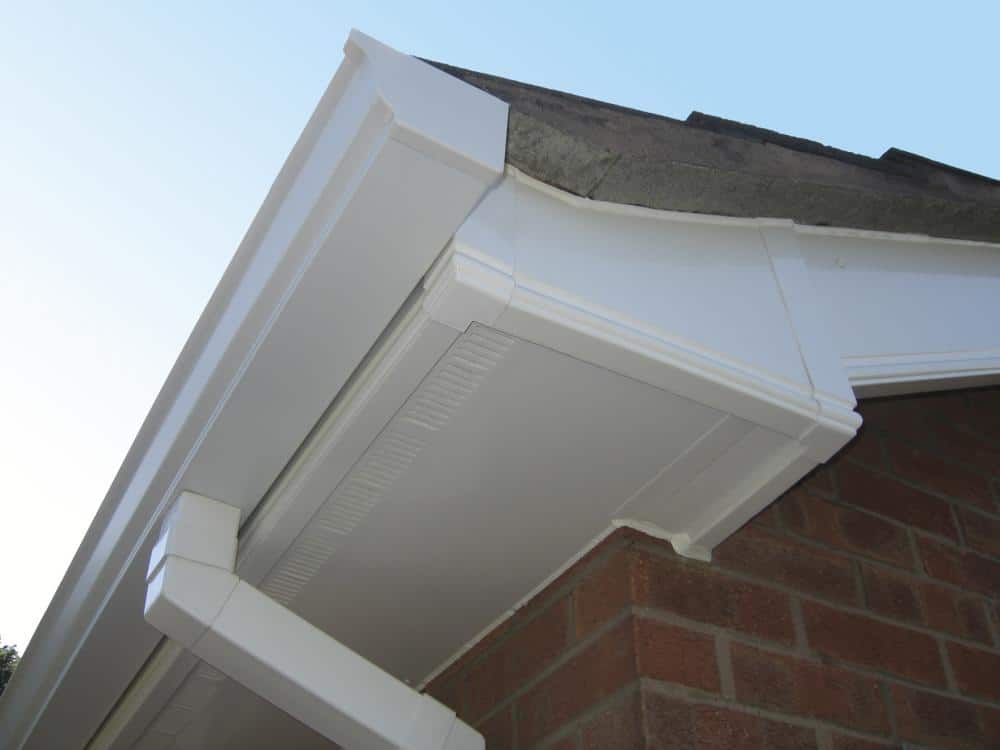 Dorking Glass has proudly been serving Surrey for over 80 years, providing dependable home improvement solutions for your home. We offer a range of guttering services across the Surrey area that includes gutter replacements and gutter repairs.
We use high-quality uPVC fascias and soffits too, which makes sure your guttering system is functioning as it should do.
We understand the importance of having a functioning guttering system for your home. This is why we offer a range of aluminium gutters that are priced competitively across Guildford. Check out our testimonials from our previous customers.
Gutter Replacement and Repairs
If you believe your guttering is outdated, our gutter replacement options are here to make sure collected rainwater and debris is disposed of correctly. Contact us for more information.
As reviewed and highly rated on Checkatrade – see our latest reviews.

We can offer brand-new gutters that are right for your home as well as install it for you too. All our gutters come with an 1 year guarantee.
Gutter Maintenance, cleaning and Unblocking
Your gutters are vital to ensure your house doesn't suffer from excessive water damage or damp. We proudly offer an affordable and professional service for Guildford and Surrey that ensures your guttering is doing its job properly.
The importance of correct gutter maintenance is incredibly important for homes in Guildford. Our highly experienced team can carry out gutter maintenance to make sure it's functioning correctly and that your gutters don't need unblocking.
UPVC Fascias and Soffits
Dorking Glass is Surrey's leading uPVC Fascias and Soffit supplies and fitters. Our fascias and soffits can help improve and protect your guttering system and roof. We offer a range of uPVC and aluminium fascias and soffits that are designed to benefit and match the exterior of your home in Guildford.
Leading Guttering, Fascias and Soffits Solutions for your Surrey Home
We're incredibly proud of the professional guttering services we offer for Surrey. With over 490 reviews on Checkatrade, we take great pride in the work we carry out so that you won't have to worry about your gutters for the foreseeable future.
If you're interested in our guttering replacement or repairs for your Guildfordhome or elsewhere in Surrey, give us a call on 01306 882971. You can also submit an online form and we'll get back to you as soon as possible.