Guildford Bi-Folding Doors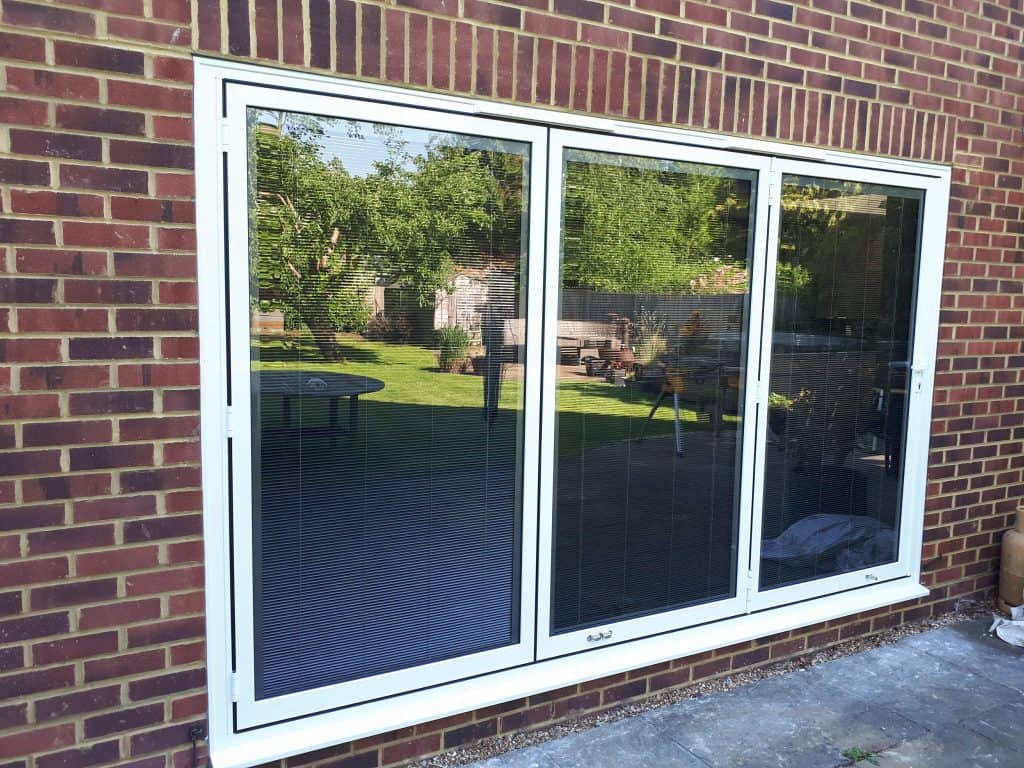 Dorking Glass proudly offers a range of beautifully designed and carefully engineered Bi-Folding doors for homes in Guildford.
You can choose from the TecTURA, aluMINA, solaTHERM range of aluminium BiFold doors or UPVC Standard or BiFold Plus and ModLock range of doors. With Dorking Glass, you can find the right Bi-Folding door for your Guildford home.
Dorking Glass is renowned for our honest and open prices. Furthermore, when we evaluate your Guildford home, our prices include installation costs too. We carry out quick and simple installations, ensuring your renovation for your Guildford home is seamless and hassle-free.
As reviewed and highly rated on Checkatrade – see our latest reviews.

Our carefully designed and magnificently engineered doors include installation in our quotes. This is why customers across Guildford, Cranleigh and East Horsley have relied on our dependable services.
French Doors & French Patio Doors
Homeowners in Guildford, Cranleigh and East Horsley are opting for Bi-Folding doors. They're an incredible investment that offers a wealth of benefits to your Guildford home in Surrey, such as:
Energy Efficient. All designs ensure that our bi-folding doors are energy efficient and thermally insulated. We also offer solar-panel glass too as an option.
Modern Design and Contemporary Looks. At Dorking Glass, we're proud of the range of styles we offer for our eye-catching, stunning Bi-Folding Doors.
Extremely Secure. Bi-Folding doors are incredibly secure too. Depending on the style and design, bi-folding doors tend to feature multiple locking systems.
"1st class in every respect. From initial quote to completion, Chris and Mike are superb installers. Whole company is professional, polite and helpful." Grace B, Guildford
Completed projects for satisfied customers
Add The WOW Factor to Your House in Guildford
Dorking Glass has over 8 decades of experience and we continue to offer our leading home improvement products in and around the Guildford area.
We're committed on providing a professional service and we only use high-quality materials for all our products and installations. Find out more about our French doors.
If you're from Guildford or living in Surrey and want to ask us any further questions about how Dorking Glass can help you, contact us today. Alternatively, give us a call on 01306 882 971 or fill out an online request today.