Our customer had an internal timber staircase and she was concerned about her young granddaughter falling through the large gaps.
So she had a local joiner remove the central horizontal bars throughout the staircase and employed a painter to paint it white.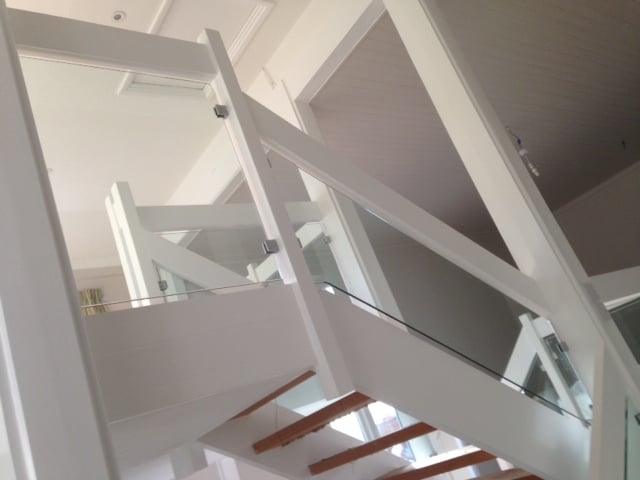 We then installed 10mm clear toughened glass with polished edges into the brushed silver colour square balustrade clamps making the staircase very safe.
It also creates a really attractive feature staircase in her home.
The classroom was a free standing timber structure. The windows were single glazed and the classroom was too cold in the winter and too hot in the summer. Not great for the pupils or teachers!
We installed white uPVC Liniar profile windows with bevelled frame and beading and white handles, throughout the whole timber classroom. The windows were A-rated for maximum energy efficiency.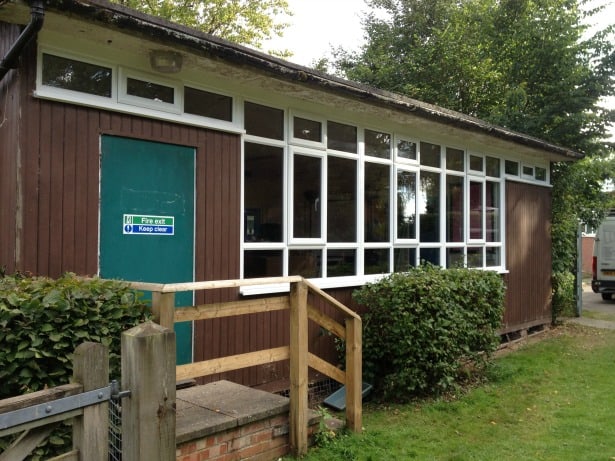 Our customer who lives in Newdigate, Surrey had a new extension built which went over an old well and they wanted to make more of a feature of it.
They had exposed the brick edges inside and installed lights to illuminate it but it needed to be made safe to walk over!
So we supplied 3 x 10mm clear toughened glass with polished edges laminated together to create 1 piece of glass 33mm thick which was safe to walk over.
The glass was glazed into a steel frame with foam tape for cushioning and then sealed using clear silicone.
I'll think you agree, the finished effect is rather impressive. The customer was delighted with it too.