Our customer was having a large extension built and they wanted new windows and French Doors to match their existing windows.
They have an older property and it was important to them to create a consistent overall look.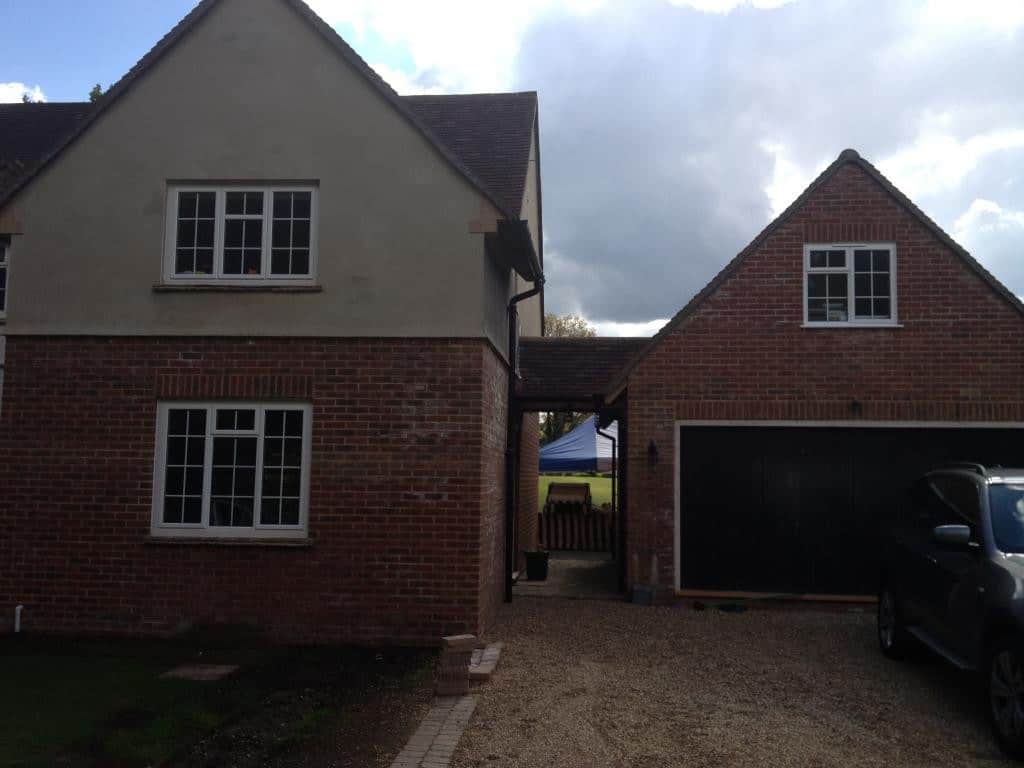 We supplied and installed seven windows and two pairs of French Doors. All were white powder-coated aluminium in finish.
The windows at the front of the property were installed into white painted hardwood subframes.
And the windows and French Doors to the rear of the property were installed directly into the brickwork.
All the windows were glazed with top specification glass sealed units with 18mm white Georgian Bars.
The block of flats was built approximately three years ago and the builder had installed a cheap residential grade entrance door which was not substantial enough for the amount of use required.
We removed and disposed of the existing door and installed a high quality commercial aluminium door retaining the existing uPVC side frames.
The new entrance door specification was white powder-coated commercial aluminium framing with clear toughened double glazing.
An electric latch release entry system (connected by another supplier) and a concealed overhead transom closer.
The existing shopfront was made of timber. The shop was being refurbished and the landlord wanted a low maintenance product which was thermally more efficient.
We installed white powder-coated aluminium frames which were double glazed with clear laminated glass for security. The inner pane of glass had a softcote Low-E coating and the cavity was argon filled for thermal efficiency.
The existing windows were black painted timber. They were double glazed with very thin sealed units and were extremely draughty.
The doors were the only exit from the lounge onto the patio area and the doors were difficult to open and close.
Our customer wanted new French Doors and a window which were warmer worked in all weathers and required less maintenance.
We supplied and installed Smarts system double glazed, glass sealed units – one window and French Doors in blackout, white in powder-coated aluminium.
Our customer's existing windows were single glazed, leaded light steel frames set within white painted hardwood sub-frames. The steel windows were rusty in places, difficult to open, thermally very inefficient, and were not very secure.
We fitted blackout/white in, thermally broken powder coated aluminium window inserts within the existing timber sub-frames with leaded light effect, double glazing with a layout to match the remaining windows.
So the customer could benefit from the improved security and energy efficiency whilst still retaining the overall look of their period property.
This is an important consideration if you have an older property and wish to retain its character.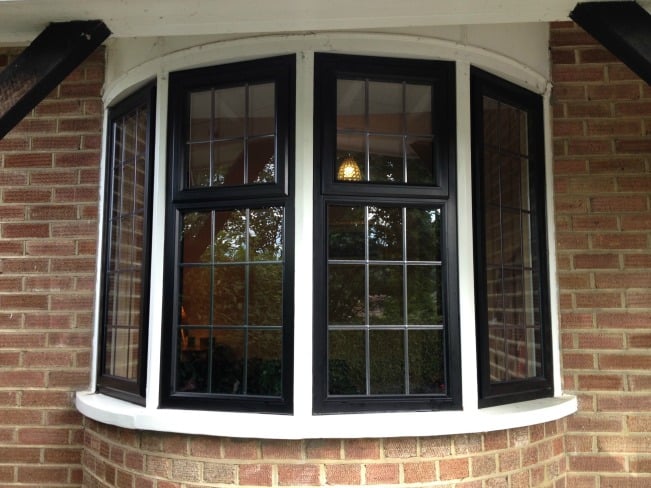 The School were having some internal building work done and were knocking 2 dorms together to create a new staff flat. The existing windows were single glazed steel Crittle, were in a poor condition and thermally very inefficient.
They were difficult to open and close and were draughty. The head of maintenance at the school wanted strong, high quality, thermally efficient windows which could stand the high usage.
Modern aluminium double glazing fitted the bill perfectly!
We fitted 3 white powder-coated aluminium windows with clear toughened glass and shoot bolt locks, directly fixed into the brickwork.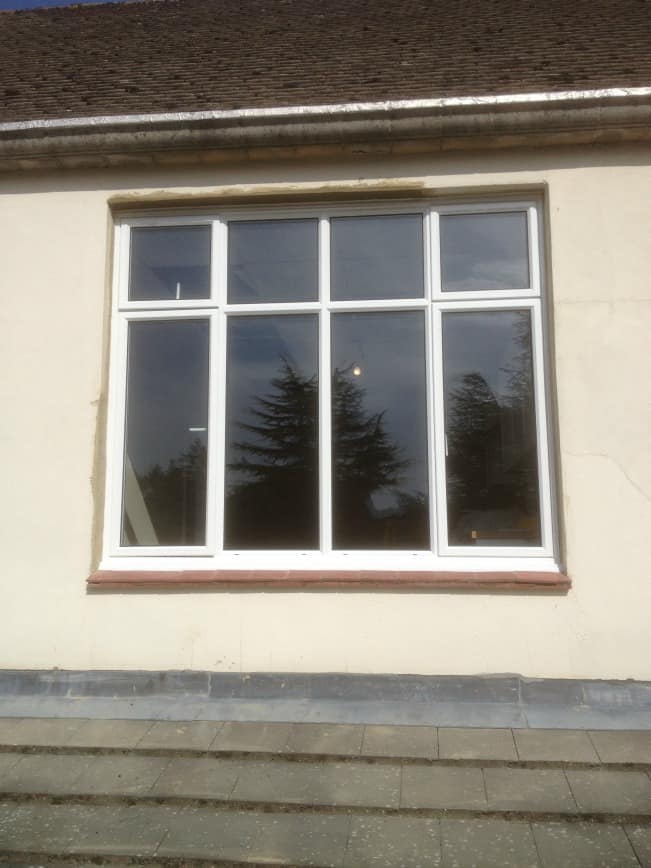 Visit Checkatrade for recent customer reviews